Safe Routes to School Community Feedback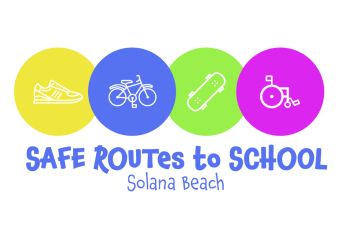 The City has been working on a Safe Routes to School Program (SRTS) to assess transportation needs and challenges for students and parents as they commute to and from schools throughout the City. Some of the goals of the Program are to identify specific enhancements to the City's existing roadway network to create a safer and more comfortable school commute with emphasis on walking and bicycling options for Solana Beach schoolchildren, their families and other residents.
The City is currently seeking community feedback on the proposed SRTS improvement recommendations. Listed below are the current eight project sites available for public review and comment. Please note that the assessment of the Child Development Center (CDC) for the Solana Beach School District on North Rios Avenue and Cliff Street is currently underway. Once available, recommendations for that site will be posted here.
Please visit the Safe Routes to School page to learn more about this program.
Recommendations for Earl Warren Middle School

Recommendations for Skyline School

Recommendations for Boys & Girls Club

Recommendations for Santa Fe Christian Schools

Recommendations for Solana Vista Elementary School

Recommendations for St. James Academy

Recommendations for Le Port Montessori

Recommendations for Fusion Academy